Robin VS See-more - Teen Titans Go!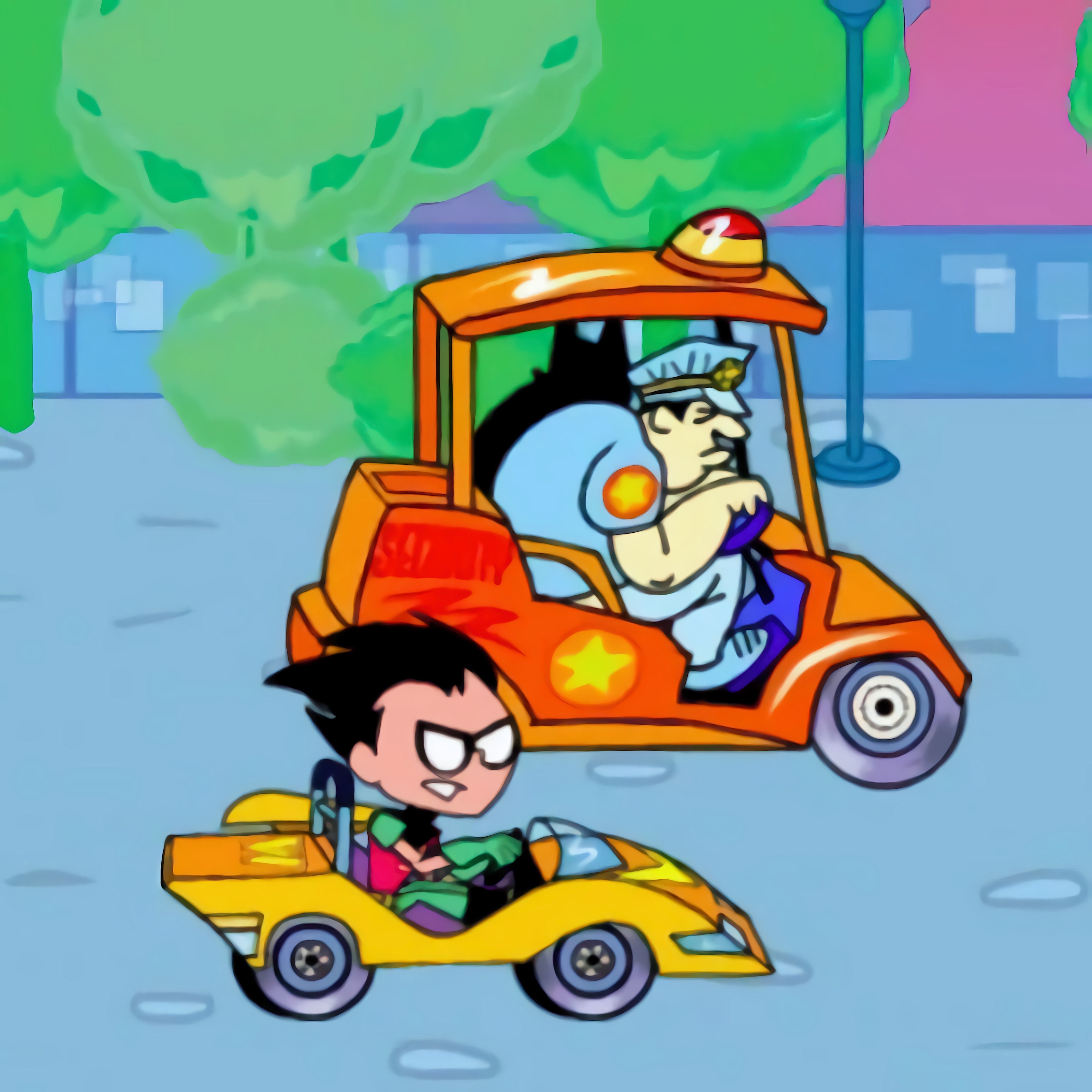 About game «Robin VS See-more - Teen Titans Go!»
The villains are again causing harm to the civilians of the metropolis. The Teen Titans team is always on guard for the tranquility of the city. Robin will have to catch up and defeat Seymour. Use a fast racing car for this. Dodge various obstacles on your way and repel the attacks of the insidious enemy's minions with the help of a boomerang. For destroying enemies, you will receive game points. Be careful, do not lose sight of Seymour, otherwise he will be able to escape and the game will have to start over. Today you need to be very careful and focused, because this will be the only way you can get a lot of points, help Robin complete the adventure and defeat his biggest opponent. Robin must drive his fast yellow car and avoid all obstacles in his path in order to score as many points as possible. Good luck!