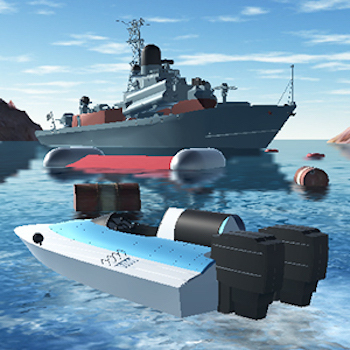 About game «Boat Simulator 2»
Water sports are rapidly gaining popularity, particularly during the hot summer months. By taking part in breath-blowing boat races, you can enjoy one of these pastimes. If you choose to play, you can expect lots of splashes, a lot of fun, and an adrenaline rush.
You can continue to compete in boat racing events in the second chapter of the game Boat Simulator 2. You will go to the pier at the start of the game and select a boat among the ones that are available. After that, you'll be in charge of her. You can swim along a specific path by starting the engine and accelerating gradually. On your way, there will be other vessels. You won't have to let them run into each other. You will need to maneuver through these obstructions quickly while on the water in order to accomplish this. Play Boat Simulator 2 online game for free! Here you can learn how to drive different types of water vehicles, including Submarines. Have fun with Friv2 online games!