Sports Heads Basketball Championship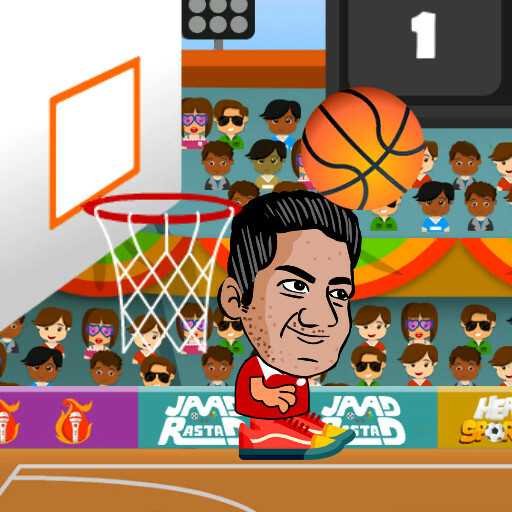 About game «Sports Heads Basketball Championship»
Play Sports Heads Basketball Championship. Sports heads invite you to play in basketball championship! Finish in the top 8 of your league to get your basket head into the play-offs! You can also choose 2 Player mode and play the game with a friend. Earn cash to upgrade your skills. Have fun!
About Sports Heads Basketball
The new part of the series of fun and addictive Sports Heads Basketball games, which this time will take us to the world of professional basketball.
Basketball heads can be played both by yourself, going through the single player campaign of the championship, or you can choose a mode for two to have fun with friends on the same computer. You will play characters consisting of only one big round head and a large hand - everything a basketball player needs. Of course, you can mostly forget about the rules of the prototype sports game. From them there were only the ball, the basket and the number of points awarded for the goal (2 for the ball into the ring from the opponent's half of the field, 3 - from their own half). Otherwise, it resembles a strange version of volleyball, because the heroes throw the sports equipment from left to right, trying to roll it into the opponent's net.
Each match becomes more varied thanks to the differences in the shape of the ceiling and objects suspended above the field, because the ball will ricochet upon collision with all of these. This can be used to your advantage, well, or you can accidentally add points to the enemy through negligence.
Periodically, bonuses will appear in the zone, increasing your speed, increasing size and jumping ability, reducing the enemy, freezing him and much more!